Inspected & TB, CWD,
Elk Farm in Cortland, NY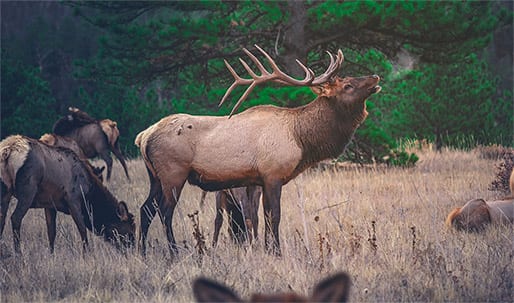 Mariah Elk Farm is located in the Finger Lakes Region, just south of Cortland, New York. There are very few days on this hilltop farm that the wind does not blow, thus the name Mariah. For the past five generations, additional acreage has brought the base farm to 164 acres. With agriculture in mind, that legacy extends to date and into the future.
After much research and various farm visits along the lines of alternative farming, we set up for Elk in 1999. Our first Elk was introduced in 2000, and every day since then has been a learning experience.
Our farm is built with rotational grazing in mind. The elk graze in various paddocks and are moved to fresh paddocks as needed. All hay to offset the lack of grazing in the winter is produced on our farm. As herd health is essential, our animals are offered a pellet feed, mineral block, and parasite control as needed. No additives or growth hormones are used in this operation.